Some History...but who really cares?
Scott and Bruce were introduced by Bruce's brother, Joel, when forming the world renown jam band "Tunnel Vision". At the time, the band name was a knock on Bruce and Scott for their tenacious practicing habits and expectations of the other guys in the band. It turns out the only thing world renown about "Tunnel Vision" was the first pressing of the concert T-shirts which boasted an imaginary world tour that would rival even the best bands of the arena-rock era. With Brent on rhythm guitar, Joel on bass, Steve on vocals, and then Leon on vocals, as well as some singers we've already forgotten, Tunnel Vision went on to perform a few gigs.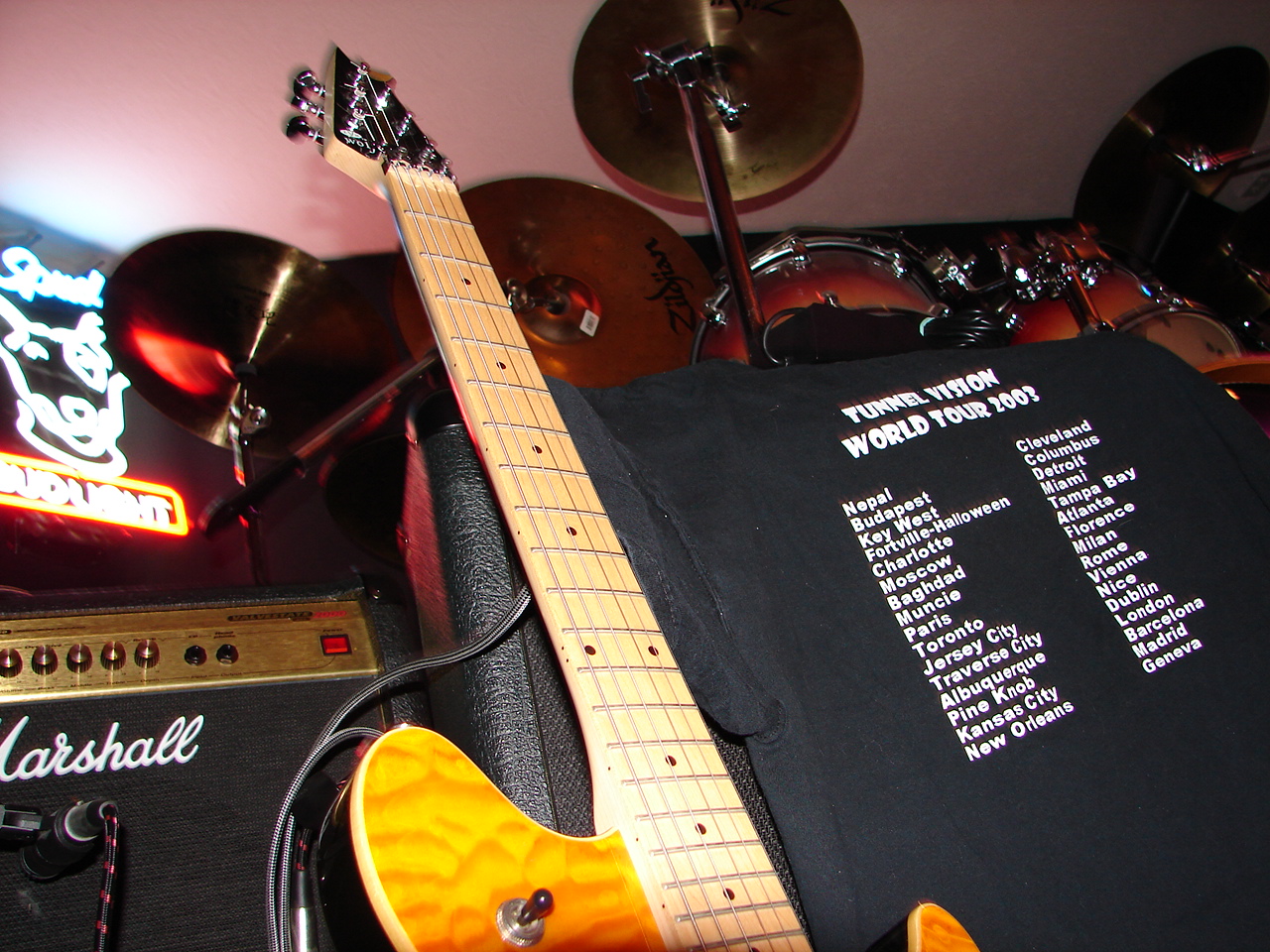 As a result of playing together, Scott & Bruce began a collaborative project outside of Tunnel Vision. The chemistry was amazing and soon they decided to write and produce several songs. With Scott on guitar and Bruce on drums, the two hammered out several originals. Energized by the new challenge of writing and arranging, they decided to move the songs to CD.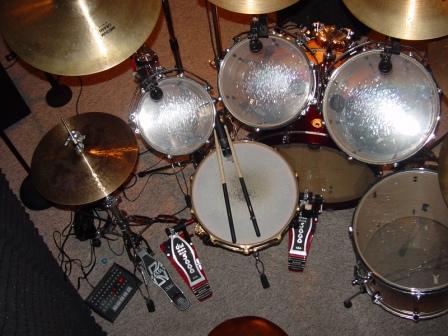 With little to no recording experience and no studio, they began converting a part of Bruce's basement into a digital studio and sound room. The learning curve was overwhelming but the music was inspiring. Over the last several months the engineering, tracking and production skills started to take shape.
After months of tracking and many extremely late nights, a total of 10 songs were the product of their efforts. The two musicians wrote, arranged, performed and produced everything. After several auditions for vocalists, it was decided that Bruce would put down the sticks and pick up the microphone. Scott played all lead and rhythm guitar, bass, and sang back up. Bruce played drums and performed lead and backing vocals. The two even changed roles in a couple songs, with Bruce on bass for one and Scott on lead vocals for another.
The project is done. It's been a great hobby and creative outlet. Bruce and Scott are getting pulled into many new directions now with work and family, but plan to jam it out again. Scott already has several new song ideas, and is working on capturing his creative ideas. The guys anxiously await the chance to fire up the next round of songs and creative collaboration.
We hope you like our First Offerings....